A Charming Novel helped balance out two heavier historical novels in my three book clubs last month.
"Back home"
What I thought • Yaa Gyasi, in her 2016 debut novel, follows the family story of two sisters, Effia and Esi. Starting in 18th century Ghana, Effia is married to an English governor while Esi is sold into slavery and sent to America.
Each chapter is told from the perspective of a new character, which I usually don't like, but in this novel Gyasi takes readers on a journey through 300 years of history from one generation to the next . In the interconnected stories of Effia's and Esi's descendants, we see the troubles that have occurred in Ghana and the United States from the days of slavery to the present day. In doing so, Gyasi brings to light the wrongs that existed then and now.
At the book club • With so many characters, many sometimes found this complicated book difficult to follow, especially in audio. Another reader said that going through it felt a bit like literary homework, but she was glad she read it.
As we remembered the characters in the novel and what we liked about each, it was clear that we got more out of it and enjoyed it more than we thought. Some of the characters had left an impression – although we sometimes had to refer to the pictured family tree to remind us who they were and how they were related to Effia and Esi.
A passage from the chapter on Yaw, one of Effia's descendants who lived in Ghana and worked as a teacher, remained with a member. It still resonates today.
"We believe the one who has the power. He is the one who writes history. So when you study history, you always have to ask yourself, whose history am I missing? What voice was removed so that voice could come out? Once you figure that out, you have to find that story as well. From there you start to get a clearer, but still imperfect image.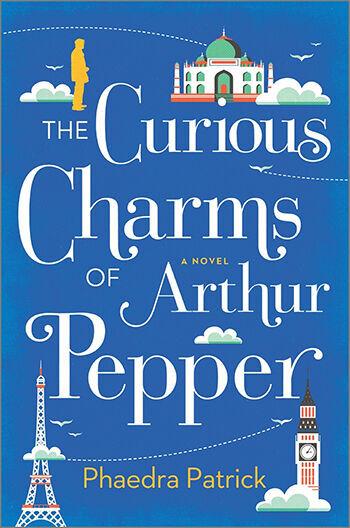 "The Curious Charms of Arthur Pepper"
What I thought • Phaedra Patrick's 2016 debut novel is full of "charms" – a charming man, his dead wife's charm bracelet, and the charming adventures and sometimes charming people that Arthur Pepper meets on his journey.
Arthur is a widower installed – very installed – in his routines. He gets up every morning at the same time, he wears the same clothes (grey pants and a sweater) and he carries on as he did during his wife's lifetime. A year after his death, Arthur is packing up his things when he discovers a charm bracelet hidden at the bottom of one of his boots. He wants answers, and the only way to find them is to find out what each charm means. Using the charms as a map, he not only discovers things about his wife, Miriam, but also about himself on a journey that takes him from sorrow to hope.
If you fancy a warm and fuzzy book, this one is for you. The audiobook, narrated by James Langton and free on Hoopla, was a perfect companion on a Colorado road trip.
At the book club • This book had a bit of everything, one member said: Adventure, romance, and mystery. Everyone loved getting to know Arthur Pepper, and two members shared their charm bracelets, one of which belonged to a great-grandmother. The charms had no secrets, but they had sentimental value. The charms on another member's bracelet brought back memories of a family vacation.
"Frog Music"
What I thought • French burlesque dancer, fiery prostitute and former circus performer. A transvestite who rides a penny-farthing (one of those Victorian-era bicycles with a big front wheel) and catches frogs to supply restaurants serving frog legs. You can't say that author Emma Donoghue's characters are boring.
Blanche, the dancer, and Jenny, the transvestite, are the focus of Donoghue's historical novel that takes readers to the San Francisco slums in the summer of 1876, when a heat wave ravages the West Coast and the deadly smallpox virus tears the population apart. Blanche and Jenny are hiding from Blanche's abusive former lover when someone shoots into the room of the boarding house they are staying in and Jenny is killed. The book is based on the unsolved murder of Jenny Bonnet, and Donoghue describes her substantial research in an afterword.
This book is not for light souls. The "farms" where unwanted babies were sent to are sickening, and the extremely graphic depiction of a character's battle with smallpox may make you want to slow down. But if you're looking for a well-researched novel with colorful (if not very likable) characters, Donoghue delivers.
At the book club • One member described the book as dark and graphic, but he grew on her. Another said she didn't like it, but couldn't figure out why. One member's geeky biologist liked the precision of smallpox pustules.
Everyone found the story interesting and were happy that you can no longer be arrested for wearing pants like Jenny was in the book and in real life.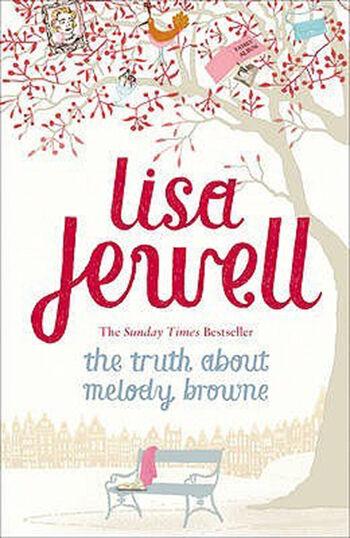 Bonus books • Before I had Goodreads to help me select books, I would find an author I liked and then read all of his books. It's not something I do very often anymore, but while searching for audiobooks on Hoopla, I discovered a treasure trove of books by Lisa Jewell. The British detective novelist never disappoints me. In September, I listened to two books about people who lose their memory. In "The Truth About Melody Browne", the 32-year-old main character has no memories until the age of 8. After a chance encounter with a hypnotist, these memories are triggered. In alternating chapters, we learn about her story before she was 8 years old, while today she discovers her past and a better future. In "I found you," a single mother finds a man on the beach in front of her house. He doesn't know his name and has no idea what he's doing there. She invites him to her house (probably not the best idea in the world), and together they find out who he is and how he ended up on the beach.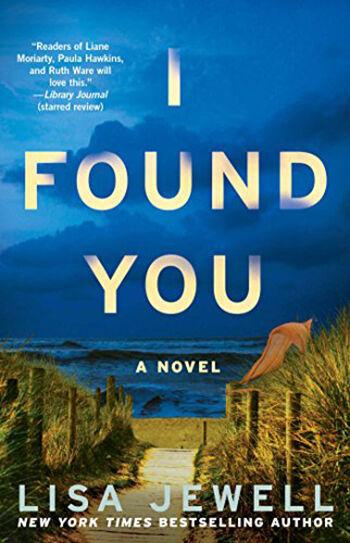 I am currently listening "The Girls of the Garden" by Jewell, and I anticipate more Jewell books in the future. Hoopla has 15 in audio.
• In a creative reinterpretation of "The Island of Doctor Moreau" by HG Wells, Silvia Moreno-Garcia tells her story on the Yucatan Peninsula in the 1800s during caste warfare.
Carlotta is the title figure in "Doctor Moreau's daughter." She spends her days in their isolated domain with the hybrid creatures, part animal and part human, that her scientist father created. When a new overseer arrives, the shaggy and complicated Montgomery Laughton and other strangers pay him a visit, Carlotta begins to question her father and the world around him.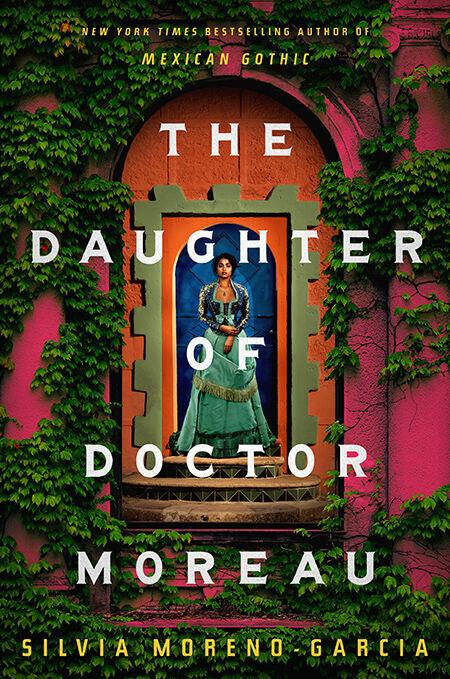 Although I enjoyed his "Mexican Gothic" and "Untamed Shore" more, Moreno-Garcia, who seamlessly transitions to different genres from book to book, still draws me in with his interesting stories.
Norma Klingsick is a former designer and editor at Post-Dispatch. She can be contacted at [email protected]