A man was jailed for more than two years for beating the boss of
Thredbo
ski resort after being kicked off the slopes for bizarre behavior while disguised as a Star Wars character.
Almost four years ago, Keith Wass took to the slopes dressed as Chewbacca and he was a crowd favorite before two parents complained about his bizarre behavior.
Thredbo CEO Jordan Rodgers told Wass he was kicked off the slopes, the resort boss was then knocked out with a snowboard, requiring surgery to remove part of a tooth from his cheek.
In a victim impact statement, Rodgers said the attack changed him forever.
"I get anxious every time Star Wars is mentioned… I always look over my shoulder, imagining someone might be coming from behind."
Wass identifies as a "pastafarian" and the colander he wore on his head in court is a symbol of satirism
Church
of the flying spaghetti monster.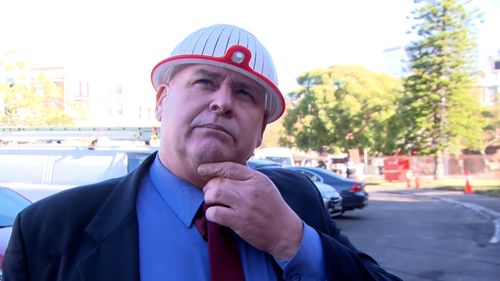 It was agreed in court that he was suffering from mental health issues, but the judge refused to accept this as an excuse for the attack.
Wass was sentenced to a maximum term of two years and four months behind bars.
He refused to do community service, which effectively excluded him from a suspended sentence.
He will be eligible for parole in October next year.
Source link