Over the past year and a half, books have seemed like a lifeline to many during the pandemic. Two books I read in August reminded me that literature has offered comfort and brought us together in times of trouble for many years.
"We all have a book that has changed us forever. One that lets us know we are not alone," says Odile in "La Bibliothèque de Paris," which tells the story of heroic librarians during World War II. In "The Invisible Life of Addie Larue", the main character opines that "books are a way to live a thousand lives – or find strength in a very long one".
Here's what I've read and discussed at my three book clubs over the past month.
"The Parisian Library"
By Janet Skeslien Charles
What I thought • For a while, it seemed like every other book I read was WWII-centric tales with a female protagonist. But since it had been a while, I didn't mind revisiting that time in "The Paris Library".
The story is based on actual subscribers and those who helped run the American Library in Paris. Odile, a librarian, serves in the "morale field" by providing books to soldiers and later by delivering books hidden in her bag to Jewish subscribers.
In a mechanism commonly used to tell World War II stories, the book has two timelines. Set in 1980s Montana, the story is told from the perspective of Lily – a teenage girl who lives next door to the now elderly and secretive Odile.
I always love a book that makes me want to do my own research. Author Janet Skeslien Charles created the characters of Odile and Lily, but Dorothy Reeder (how perfect is her last name?), the wartime American-born library manager, librarian Boris Netchaeff and some of the subscribers depicted in the book were real people.
At the book club • Charles worked at the American Library in Paris, where she learned from the brave librarians. But before moving to France, the author grew up in Shelby, Montana, where his neighbor was a French war bride, giving him the inspiration for the "flash forward" part of "The Paris Library."
The story is character driven, but the ugliness of when the Nazis occupied France is evident in the writing. Those who like the Dewey decimal system (like, really love) will delight in this book, which was a wonderful reminder of the comfort that a library and books can provide.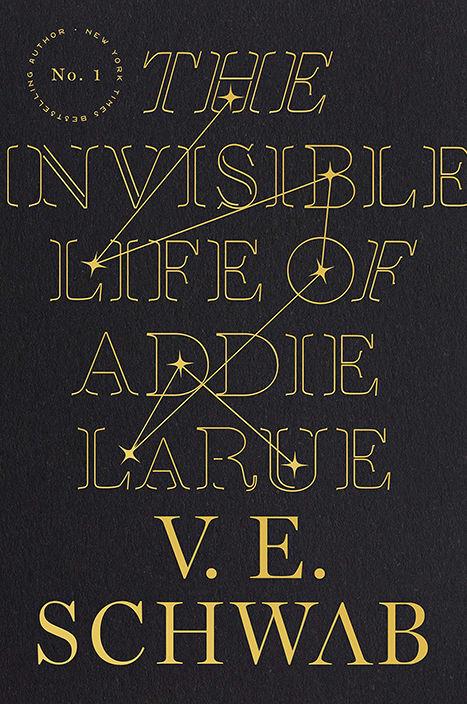 "The Unseen Life of Addie Larue"
What I thought • I added this book and requested it after several members of the St. Louis "Book"-Dispatch Facebook page (postdispat.ch/PDbooks) recommended it, so I was thrilled when one of my clubs picked it up and gave me a reason to put it at the top of my playlist.
Addie Larue is a small-town girl who dreams of independence and making her own choices – not easy in the rural France of 1714. On her wedding day, a desperate Addie appeals to the dark forces and makes a pact with the devil to live forever. The price? She will be forgotten by everyone she meets. She will live nearly 300 years before hearing three little words she desperately dreams of: "I remember you".
I loved the historical chapters that described Addie's struggles over the centuries and in multiple countries. Despite her struggles, Addie clings to her dreams, learns to be independent, demonstrates strength and continues to find joy and fantasy in new experiences – "I saw an elephant. …Think of all the time I have and all the things I will see. This is a book that I will not easily forget.
At the book club • Even those who don't generally like fantasy novels were drawn to "Addie Larue". Though she's been overlooked many times, Addie has figured out how to leave her mark through ideas and inspiration – in artwork with her distinctive seven-star freckle pattern, blurry photos and even lyrics. of songs. We loved her ingenuity, but why did she have to leave her mark, asked one member? The book really touches on the human experience – "Nothing is all good or all bad. Life is so much messier than that" – and also the desire to be remembered. But how far would you go and at what price ?
Those who read the book (those who listened to it on audio said they couldn't remember) particularly liked how each of the seven parts of the book begins with an artwork that includes a description of the artist, the date of creation of the work and the background. of the room. I actually glossed over the first one (as I sometimes do when books have quotes or other devices to start chapters), but after learning how they relate to each part of the book, I'm went back to read it. "Very smart," said one member.
I usually don't go home empty-handed after this book club meeting. I left with plants, used books and many, many handmade face masks. (I especially like the "Schitt's Creek" and the astrological cat masks I received this time.) But my favorite loot from this reunion was a personalized bag one of the members had made that read, "Au less, we choose books for our wine club." Pair "Addie Larue" with a glass of champagne with "a single candied rose petal" among the bubbles.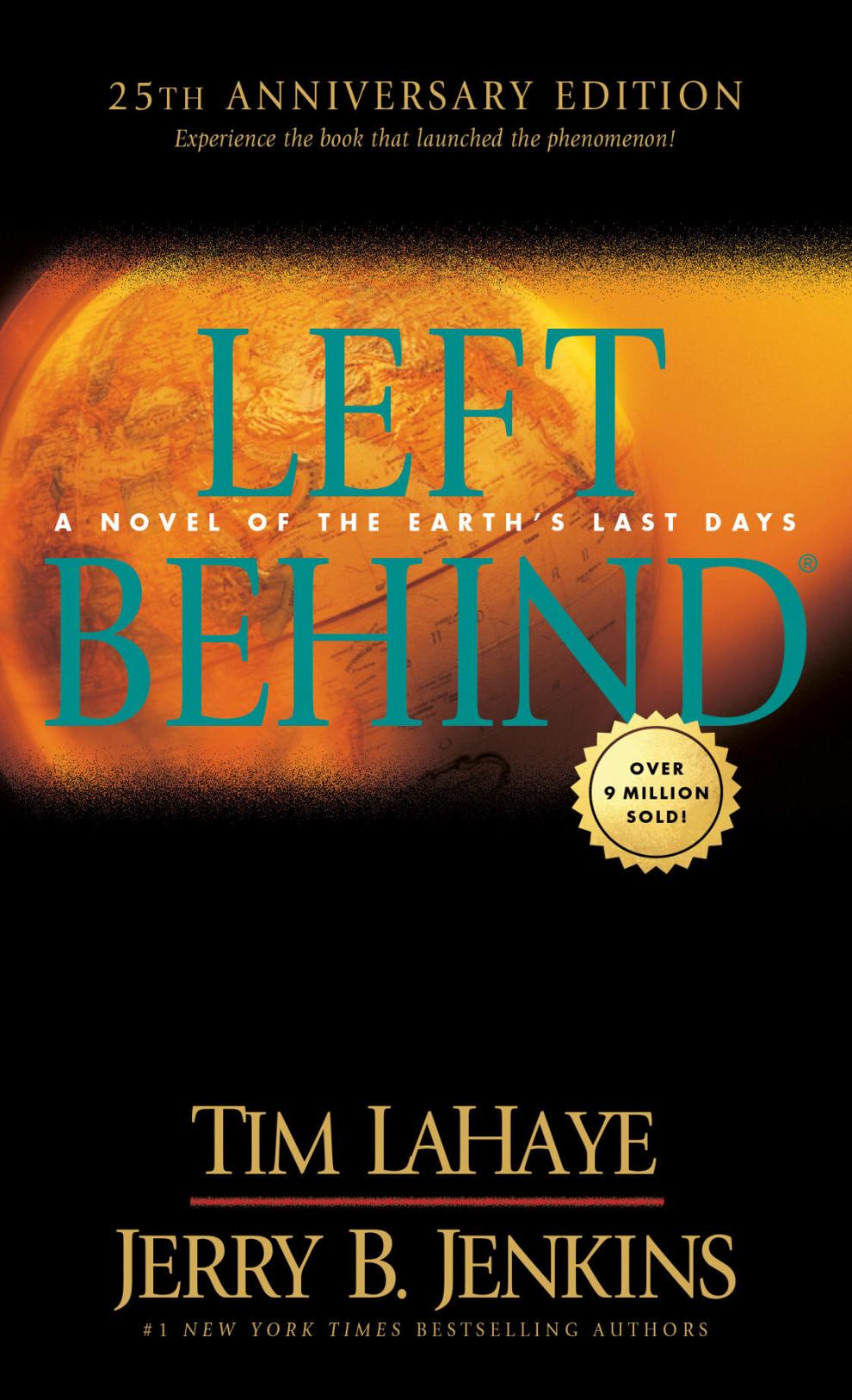 'Left over'
By Tim LaHaye and Jerry B. Jenkins
What I thought • When one of the book club members texted me saying she had given up on this book ("proselytizing was irritating"), I postponed reading it until five days before we met. Page 40: Texted the same friend to tell her she was right. Page 74: Googled "why was the series 'Left Behind' so popular?" I find there are 16 (16!) books in this series, plus another 40 in a spin-off series for children. Why? Just why?
Maybe I just wasn't the target of this "end times" religious series. I got to page 202 of this terribly boring book — and I consider it a valiant effort — stopping when an assistant professor who had been "left behind" said, "I didn't 'the spirit of Christ'. … It definitely wasn't me, and I found out about it in the worst way possible. If it hadn't been a library book, I would have thrown it across the room.
The pain of those left behind. The collapse of society – no mention of food shortages and power grid problems. Let's go! Real character development. A terrain. This post-abduction book had real possibilities. The authors found none.
At the book club • I was relieved to learn that the host chose this book because she found it on the PBS Great American Read "100 Most Loved Books," which was determined by online voting in 2018 "Most liked" doesn't mean well-written. The popular "50 Shades of Grey" series is also available here. I urge you to skip that one too. The host finished the book – only because she chose it and felt obligated. One member, who also survived around 200 pages, called the book "extraordinarily selfish" in leaving out all other religions – "as if it were the only religious point of view in the world".
The book led to a captivating conversation about our religious and faith journeys and what it means to have "Christ in your heart" or just to be a good person. Hint: That's not what this book is advocating.
Bonus books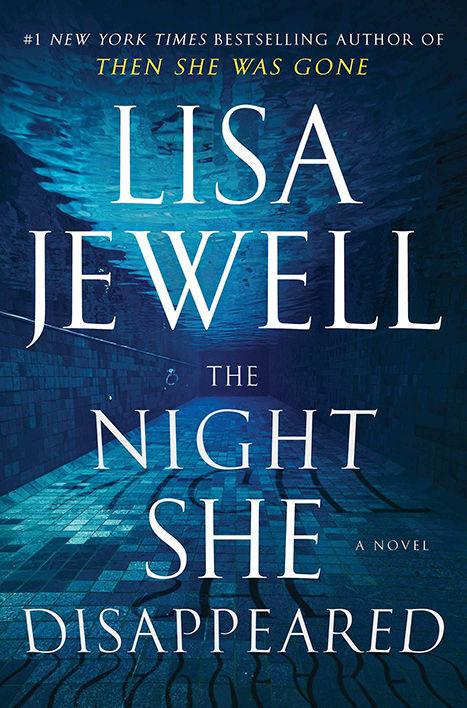 • Sometimes it's best to go into a mystery knowing very little, so I'll only give you the setup for Lisa Jewell's latest, "The Night She Disappeared" (available September 7). Just know that, as usual, the British author pulls you in with characters and plot, creating just enough tension and suspense to keep you racing to find out what happened to teenage mother Tallulah and her boyfriend, who disappear after a date at the local pub and a visit to a house known as "Dark Place".
Told from three angles with three timelines, Jewell holds you in her hand, giving you all the pieces of the puzzle until the mystery is revealed. (Gail Pennington reviews the book next Sunday in STL Life.)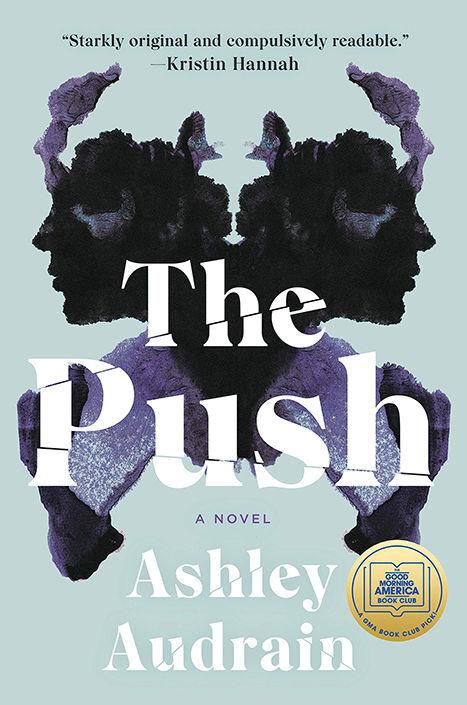 • I ended August with another book that also went to a "dark place". A psychological drama about a family pattern of mental health issues, "The thrust" by Ashley Audrain, is one of those books you can't put down and – if you have the time – read in one sitting.
In a letter to her husband, Blythe recounts her struggles during those stressful first days of parenting a newborn. She senses something is wrong with her daughter and fails to connect. She worries that her own traumatic childhood has damaged her – parts of the book go back to that time. Are his thoughts about his daughter paranoid? Is it all in his head? Written in short, punchy chapters, "The Push" is unsettling, disturbing and at times heartbreaking. And the final scene – oh my!