Leprosy lessons and a meticulous, lovable character were highlights of the novels I read and discussed at my three book clubs in April.
'The maid'
What I thought • After rave reviews from several friends, I requested this popular book from the library in February. One of my book clubs picked it up for April, and it finally arrived five days before our meeting. This cozy mystery was one I would have finished in two days anyway.
Molly is a maid at an upscale hotel, where her love of cleanliness and attention to detail make her ideal for the job, but her misinterpretation of social interaction and awkwardness (this doesn't explicitly say, but Molly is assumed to have autism) making her a target for unscrupulous people.
Molly's grandmother, who raised her and helped her travel the world, died recently. Molly's now very lonely but orderly world is turned upside down again when she finds the wealthy Charles Black dead in his penthouse suite. She quickly and unwittingly finds herself suspect #1.
This story is heartwarming, and if mysteries aren't your thing, stay away. I loved Molly's precise way of speaking (she doesn't gossip) and her astute remarks: "That's the problem with the pain. It's as contagious as a disease. It spreads from the person who endured it first to those who love it the most. Truth is not always the highest ideal; sometimes you have to sacrifice it to stop the spread of pain to those you love.
At the book club • Many in this group rushed to finish the book at the last minute and, like me, found it easy to put other tasks on hold and do just that.
We were impressed with Prose's debut novel, which was a joy to read and presented a murder mystery from a unique perspective. Whether some might have guessed who the murderer was before the book ended didn't really matter, because it was more about how Molly views the world and how she grows from her experience.
A perfect accompaniment to this book would have been a Tour of Italy platter from Molly's favorite restaurant – the Olive Garden. We settled down to martinis and sushi rolls on a restaurant patio on a bright spring afternoon.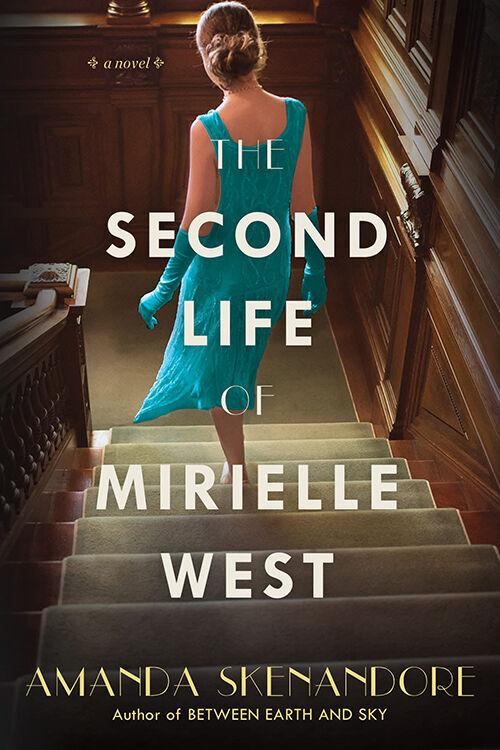 "The Second Life of Mirielle West"
What I thought • One of the reasons I love reading historical fiction is that it puts a face and adds an emotional edge to topics I may not have heard much about in history class. I knew next to nothing about leprosy, and what I thought I knew was largely incorrect.
It's the Roaring Twenties, and Mirielle West is married to a movie star and living the glamorous life in California. A small spot on her thumb that she thinks is a burn sends her to a doctor, who diagnoses her with leprosy. The privileged socialite's departure is abrupt and telling as she finds herself in a dark boxcar being transported to an unknown destination. When she arrives at Carville Colony, Louisiana (it is based on the only leper colony in the continental United States), she initially refuses to accept her diagnosis. But as the title suggests, Mirielle ends up becoming another person.
Author Amanda Skenandore not only shines a light on the horrors of the disease, she also vividly depicts the stigma, misconceptions and cruelty endured by those who have been afflicted with it.
At the book club • Leprosy has been around since ancient times, but it is not a disease that any of us have given much thought to – it is curable now and more commonly known as Hanson's disease. It's also not as contagious as many of us thought.
Historical fiction is a favorite at this book club, and "The Second Life of Mirielle West" did not disappoint. The story of the Carville leprosarium, run by a Catholic order of nurses, fascinated us all.
"The Last Thing He Said to Me"
What I thought • I read this book in December and found it to be quick and easy to finish — a solid but not exciting read.
Owen Michaels disappears and leaves his new wife a single message: Protect her. That his is clearly Owen's daughter, Bailey. Why Hannah needs to protect her, a hostile and indifferent teenager, is a mystery. When the FBI arrests Owen's boss and Hannah finds a puzzling "gift" in a locker, the mystery deepens.
While some of the plot points in Dave's book were a bit far-fetched, the author intrigued me enough to add another of his books to my reading list: "Eight Hundred Grapes."
At the book club • Many members enjoyed this heartfelt romance. The role of a step-parent is not discussed often enough, said one member, and it is an extremely difficult position to occupy. Another member enjoyed the book as a "beach read," and the idea of ​​fraud in the financial world intrigued her. , but, like me, she found the plot a bit hackneyed.
One of the most popular books of 2021 (it won the Goodreads Choice Award for Best Thriller), it's set to get the miniseries treatment from Apple TV+. Jennifer Garner will play Hannah and Angourie Rice is set to play her 16-year-old stepdaughter, Bailey.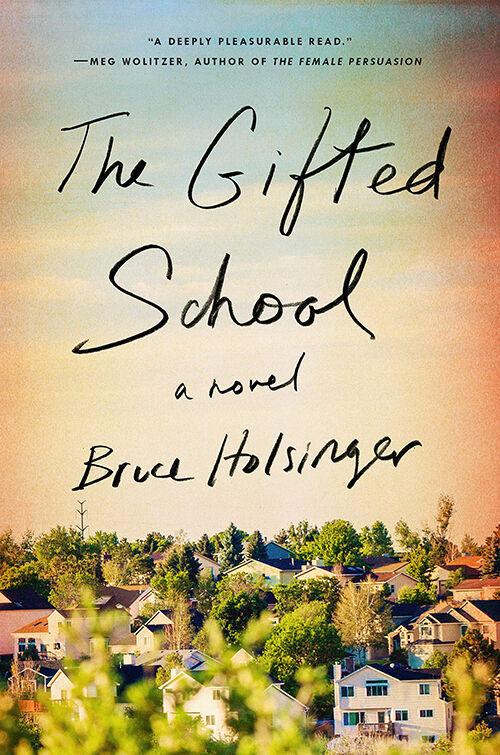 Exaggerated helicopter relatives. Arrogant children with a sense of superiority. It can be hard to find a character to like "School of the gifted" by Bruce Holsinger. But that didn't stop me from being sucked into the occasionally soap opera plot – juicy and horrifying but believable.
The fictional setting is the ideal and wealthy town of Crystal, Colorado. When news of a new school for gifted children where admission will be based on test scores and other factors is heard, the friendship of four best friends (all mothers) is tested and almost destroyed. How far will these privileged and ill-mannered parents go to get ahead? Some of those lengths might make you laugh out loud – and cringe.
Norma Klingsick is a former designer and editor at Post-Dispatch. She can be contacted at [email protected]