An enjoyable murder mystery helped balance a dark novel about alcoholism and poverty in a month when it was warm enough for one of my book clubs to meet in person — my first non-Zoom meeting since October. My third club chose a book but postponed the meeting to April, hoping to meet in person.
'Shuggie Bain'
What I thought • Alcohol abuse. Graphic rape. Child abuse. Emotional and physical abuse. Economic desperation. "Shuggie Bain" is a dreary, no-holds-barred read. It's also a powerful tale of how alcoholism can tear a family apart.
Told through the eyes of Agnes Bain and her youngest son, Shuggie, the book is set in the 1980s in a poverty-stricken neighborhood of Glasgow, Scotland, where unemployment and despair are rampant. Shuggie loves his often mean and very drunken mother, whose beauty is compared to that of Elizabeth Taylor. Agnes is his shining light, and also his burden as he wipes away his vomit and forgives him time and time (and time and time – this book is long, 448 pages if you read; 17 hours and 30 minutes if you listen, as I've done it again.While struggling with his sexuality, struggling with his fascination with hairstyles, clothes, dolls and My Little Ponies, everyone around him is warning, "That's not true."
Winner of the prestigious Booker Prize in 2020, Douglas Stuart said his first novel is not autobiographical, but his difficult childhood influenced his writing. The Scottish author was bullied as a teenager because he was gay, and his mother died aged 16 after years of addiction.
A reader recommended listening to this book, and narrator Angus King did a great job with Glasgow slang and differentiating character voices. The Bains story is dark — and as I discovered at book club, a tough sell during a pandemic — but little Shuggie is an unforgettable character you'll want to embrace.
At the book club • If you're looking for a good summer read, stay away from "Shuggie Bain" as much as possible. Stuart's novel doesn't offer much hope (though there are a few splinters), and it was very depressing, all the members said. In all transparency, it was my month to choose.
But it was incredibly well-written, one member said, and it led to some great discussions about alcoholism, motherhood, poverty, dysfunctional families…and taxi drivers. The men didn't come out looking good in this book.
For a more in-depth look at the brutality and desperation of Scotland during this era, pair this book with 'Trainspotting', the 1996 black comedy-drama, based on a novel by Irvine Welsh, which explores drug addiction and urban poverty. in Edinburgh. Scotland's worst toilet scene may haunt your memories long after you've watched it, but the excellent soundtrack – punctuated by Iggy Pop's 'Lust for Life' – may lift your spirits.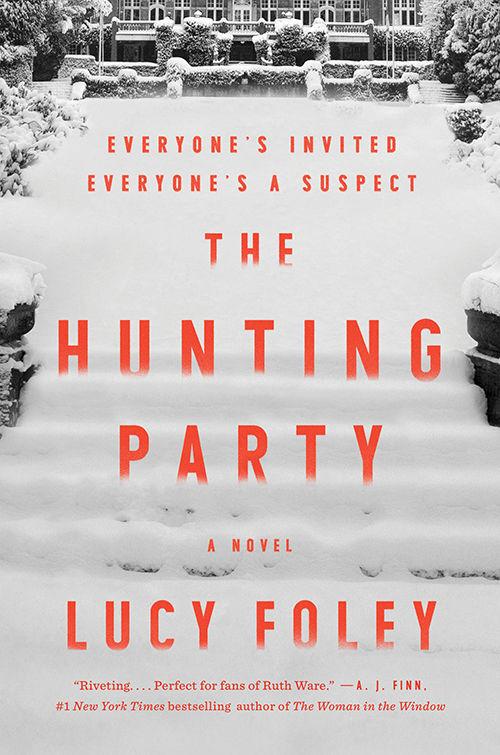 "The Hunting Party"
What I thought • After reading Lucy Foley's latest novel, "The Guest List", last month, I realized the author had a format – a group of mostly unfriendly friends, a remote place, a situation unstable weather and a question of who exactly died and who did the killing.
In "The Hunting Party", seven friends who went to university together in Oxford reunite at a remote hunting lodge in the Scottish Highlands to welcome the New Year together. Hidden resentments bubble beneath the surface as a blizzard crashes down and one of the 30-something friends ends up dying.
Yes, some of its twists are predictable. But Foley's mysteries are fun and easy to digest.
At the book club • One member called Foley a "mysterious light" – nothing too deep but a satisfying diversion. Another member who enjoyed the book's atmosphere, setting, and premise said that the character development was somewhat weak. So much so that listening to audio, she had trouble distinguishing between two characters as they looked alike. Maybe too many actors?
"The Hunting Party" was marketed as a thriller, and it may not have been what most people would call thrilling. But on a beautiful Sunday afternoon, when this group of mostly vaccinated and very friendly friends were able to meet socially distanced outside, it was quite fun.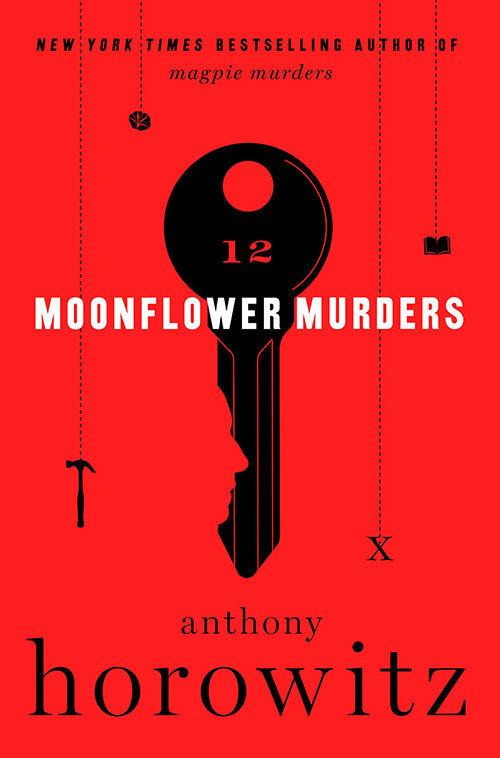 Bonus books
In February, I wrote about "Magpie Murders", which I read for one of my book clubs. Receiving an email from a reader whose group was reading it for March, I joined his club – the Mystery Book Club – for their discussion of the book. It's a passionate (as you might guess from the name) and well-read club in the mystery genre.
They are also fans of author Anthony Horowitz, who also writes for television and film. "I never know what I'm going to get in an Anthony Horowitz novel, but I'm usually satisfied every time," one member said.
Some members thought the book stretched credibility a bit, which led to an interesting discussion about suspending reality. "I think with all the books and all the TV shows, you have to suspend your belief and get carried away," one member said. But for a whodunit, you should be able to figure out who made it based on clues left by the author, another member said. "We can suspend reality, but we want a level playing field," she said. "You feel cheated when it doesn't seem realistic, you feel a little betrayed."
I continued my exploration of Horowitz's work in March by reading "Moonflower Murders", the sequel to "Magpie Murders," featuring editor Susan Ryeland and literary detective Atticus Pund in another suspenseful, murderous adventure. Horowitz reproduces the same structure in this book – a book within a book. This time the novel is "Atticus Pund Takes the Case" by Alan Conway. Ryeland, who now lives in Greece and runs a small hotel with her boyfriend, is persuaded to return to England to investigate the disappearance of a woman, who her parents believe is linked to clues Conway left in the book. .
The Mystery Book Club inspired me to read "The Word Is Murder", the first in Horowitz's Detective Daniel Hawthorne series. I can also check out an Agatha Christie book – the club pick for May is "Crooked House". This would be my first by Mysterious Caption.