Jodi Picoult's book brought back a flood of March 2020 memories while two stories captured the challenges of motherhood in novels I read and discussed at my three March book clubs.
'Wish you were Here'
What I thought • Set during the time when the first waves of COVID-19 hit the United States, "Wish You Were Here" takes on some of the pain, isolation, stress and heroism caused by the pandemic.
Diana and Finn have planned a romantic vacation to the Galapagos Islands, and Diana expects there to be wedding bells soon. Life is near perfect for the couple who have their lives mapped out, but on the eve of their departure in March 2020, Finn, a surgical resident at a New York hospital, tells Diana he can't leave. He encourages her to take the non-refundable trip.
Diana arrives on a quarantined island, where she is stranded with little Wi-Fi or cell service. Isolated from most of the world, she connects with a father and daughter on the island while experiencing all that the island has to offer. Meanwhile, in New York, Picoult gives you a front-row view of healthcare workers and what they've faced as Finn and other medical staff fight to save lives as themselves are in constant danger. Like many people have during the pandemic, Diana and Finn understand what's important in their lives.
Picoult does a great job of integrating coronavirus research without overwhelming you with too much information, but if you're not into art, you might find the author's deep dive into the world of (Diana is Associate Specialist in Art Collectibles at Sotheby's) a bit of a drag.
Don't skip the author's note at the end where Picoult, who has asthma, describes her early reactions to the virus and the process that led her to write this book.
At the book club • For many readers, Picoult's story reminded them of their own battles with COVID. The book hit so close to home for one member that she couldn't finish it. We all discussed where we were and what we were thinking when the virus arrived over two years ago. There were some questions about the timeline Picoult used in the book about when the events happened, but we're forgiven. "She writes such contemporary books," one reader said. "Books that really touch you emotionally."
On the other hand, the book made us want to go to the Galapagos and maybe meet a handsome Gabriel. Our Irish eyes were shining too (it was March 17) with the great feast served by our host: corned beef, cabbage, potatoes, carrots, Irish soda bread and mint green ice cream for dessert, all washed down with Killian's Irish Red.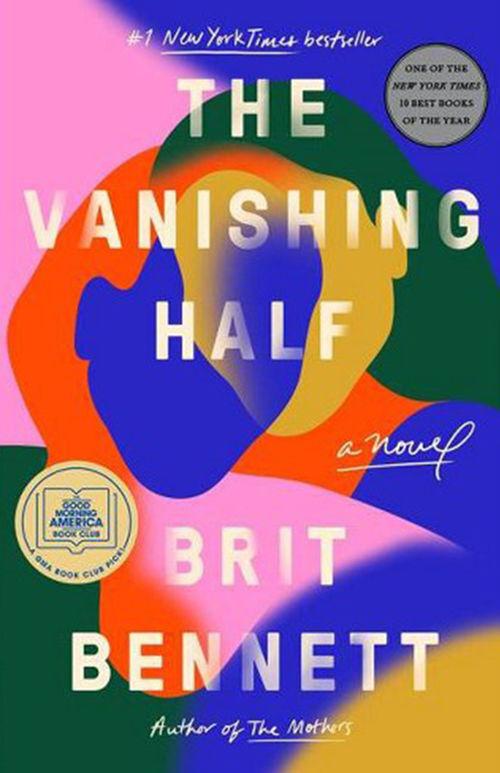 "The Evanescent Half"
What I thought • In the curious town of Mallard, Louisiana—it's so small that "you won't find it on any map"—light-skinned black people have their own biases. It's the 1950s, and twins Stella and Desiree yearn to escape the stuffy little town where their prospects are limited. They flee to New Orleans, and eventually go their separate ways. Years later, Desiree returns to Mallard with bruises and a dark-skinned girl in tow. No one, including Désirée, knows where Stella has gone. Racial identity is central to the story, but motherhood, domestic violence, sexual orientation, gender identity, and self-acceptance are also among the many topics covered in this novel.
I read this book over a year ago, so I decided to listen to it this time to refresh my memory. There are a lot of characters and the timeline of the book jumps around a lot, so knowing the basics of the story, I found myself enjoying it more this time around. Although this book is a small soap opera, Bennett is a descriptive writer, and narrator Shayna Small has done a magnificent job of giving voice to the characters.
At the book club • At least two members were disturbed by the unlikely coincidences in "The Vanishing Half". "It was fun to read," said one reader. "And it wasn't until after that I was like…wait a minute." Another member "rolled her eyes a lot" as she read due to the improbability of many things in the story, but she agreed it was an entertaining read. One person suggested their family's "DOI" rule. Don't think about it too much.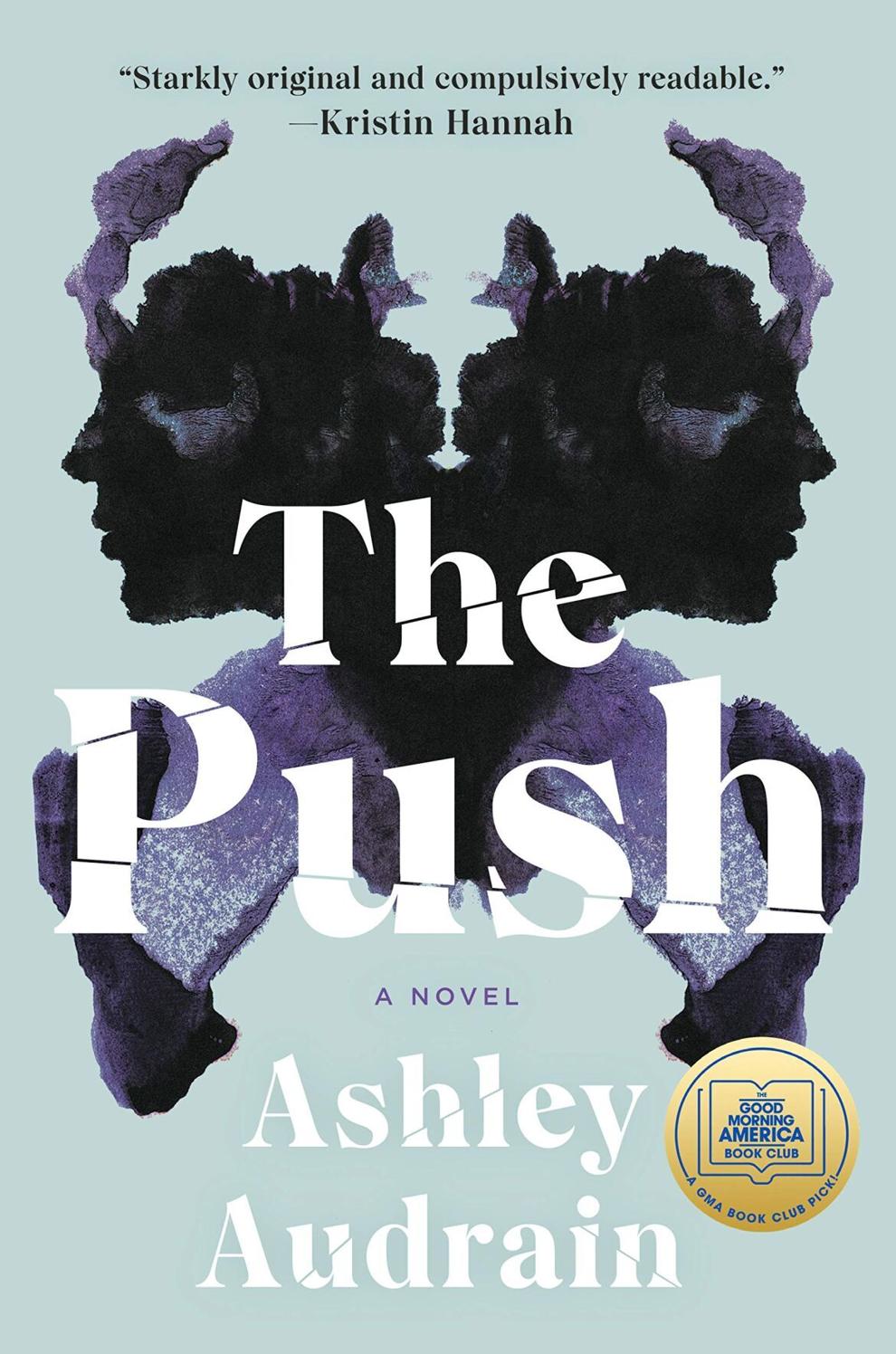 'The thrust'
What I thought • I enjoyed this book with not so magical but scary ending when I read it last year. Another novel tackling motherhood, the book's character, Blythe, struggles to connect with her daughter, Violet, during the stressful days of early parenthood. Her husband mostly dismisses her concerns, but Blythe's family's pattern of mental illness makes her fear it has damaged her. After the birth of her second child, with whom she immediately bonds, she begins to wonder if it is her daughter and not her.
Written in short, punchy chapters, "The Push" is unsettling and at times heartbreaking.
At the book club • Most readers were captivated by the book, finding it disturbing but hard to put down. "It got me wondering if Blythe really saw it right," one member said. Or was it really Violet who was a sociopath?
One member didn't care. "I found the whole thing depressing. … The father was a jerk and the mother needed way more therapy than she was getting.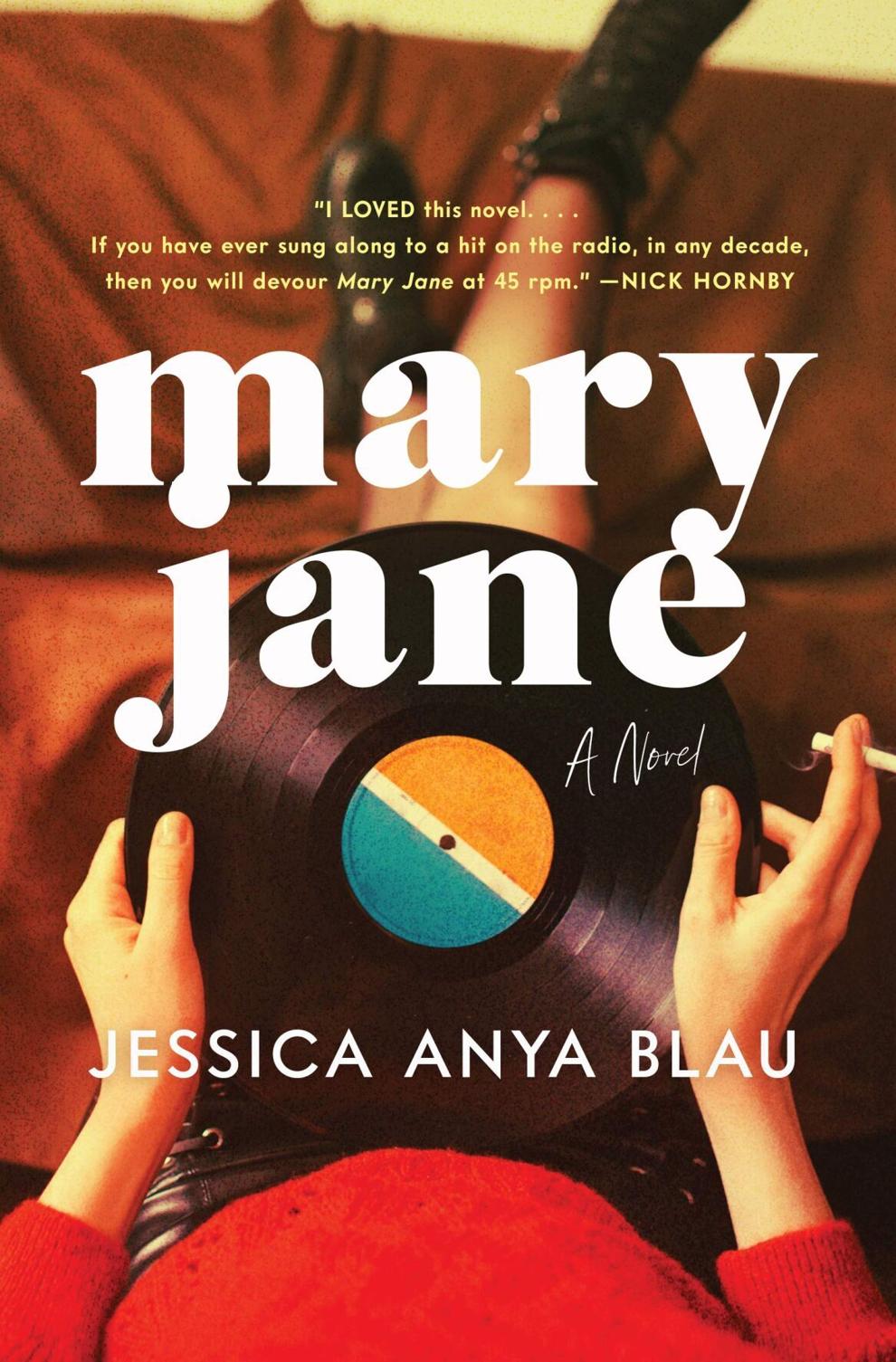 Bonus Books
• If you need a book to take to the pool this summer, "Mary-Jane" would be a great choice. In her fun and sweet coming-of-age story, author Jessica Anya Blau takes you on a nostalgic trip to the 1970s with avocado-colored appliances, references to President Ford, and gender stereotypes of this period. Told from the perspective of 14-year-old Mary Jane, it might sound like a young adult novel, but it really isn't.
It's the summer of 1975 and Mary Jane has led a sheltered life with conservative, strict parents and a private school education in Baltimore. Her eyes open after being hired by a free-spirited family to babysit their 5-year-old daughter. While Mary Jane's parents are reserved, the Cone family is messy, emotionally demonstrative, and unconcerned with appearances. Add to that a rock star with a heroin problem and his famous wife, who came to live with the Cone family for psychiatric treatment from Dr. Cone, and it's a life-changing summer for Mary Jane, who discovers the person she wants to be.
Exploring race and class issues of the time, this novel goes deeper than many coming-of-age stories.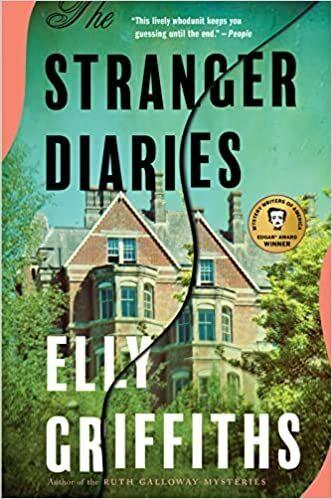 • Commuting back to my new job wasn't too bad — it gave me time to listen to two audiobooks in March. In addition to "The Vanishing Half", I also listened "Foreign Newspapers." I chose Elly Griffiths' gothic page-turner on a recommendation from that newspaper's Book-Dispatch Facebook group — it was cited as an example of a dark university.
Clare Cassidy is a high school English teacher in rural Sussex, England, who has a fondness for gothic author RM Holland. His former home is now part of his school's campus. Clare is writing a biography about Holland and moved to the small town with her teenage daughter, Georgia, after a divorce.
But when Ella, Clare's friend and colleague, is found dead, life imitates art as the actual murders begin to mimic those in the famous Dutch story "The Stranger".
Clare is one of three unreliable narrators – Georgia and Detective Sergeant Harbinder Kaur are the other two. Interspersed throughout the novel, experts from "The Stranger" drop clues along the way.
The frequent change of viewpoints, not to mention the story within the story, made the complex narrative a little hard to follow on audio at times. But most of all I enjoyed this story, which created a chilling mood of suspicion and dread and had the suspicions of an old-time detective story. I'm also a sucker for a book with a cute dog or cat character, and Herbert, a little white rescue dog who looked "just like an illustration in a kid's picture book," filled the role.
Norma Klingsick is a former designer and editor at Post-Dispatch. She can be contacted at [email protected]
Join our Facebook discussion about books and
book clubs